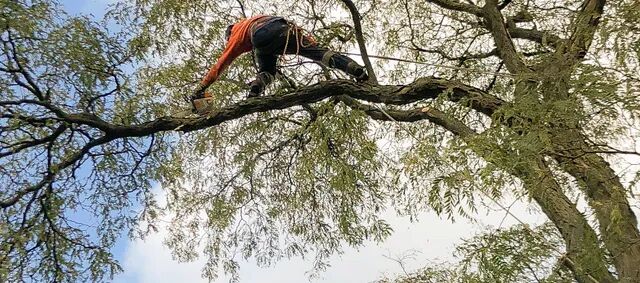 Tree Trimming & Tree Cutting Service Tinley Park
We all have to go through a lot of changes during autumn and that's not new. All leaves fall and branches just get reborn with new features. Now it may not be important enough to take care of the fallen leaves only. But another important job also comes up right at that time. And that is an inspection of the tree canopies. You may or may not have an elaborate plan for trimming your beautiful trees, but it's always better to have one. Planning can save up a lot of trouble and that's a very wise thing to do. And what's better to do rather than spend time with your garden if you're a nature lover.

Trimming trees are a very delicate and important work and that's a fact. It'll help you get the best looking tree and not just random guided branches that can look weird. Not to mention space they'll take if the branches aren't guided enough when it was time. We are the company for tree cutting services around Tinley park that'll provide you the right Tree cutting service you need.

Even though trees don't need manual trimming for growing, it's always better to do if you want the best for your trees. Nature can do good but you can always modify what's already there. This kind of job will help your tree get to their full potential at growing and not to mention the long life they'll get.

First of all, you need to know why you should prune your trees and what can you do to help. Every move you make on pruning your tree, there will be different consequences for it.

Either positive or less positive depending on how you do it. You'll have to do it very carefully and precisely. Because every change you make on the branches, they'll give you different results. That's why every move you make should have a precise purpose. You already must've known that the main reason we trim trees is to get rid of the dead and less useful branches. To provide your tree with a better growth strategy.

There are also other purposes you can think of including making good pathways for air and light to travel in between. Also, to improve the overall look of the tree. You do have to keep that in mind that regular trimming does not improve your tree health. It's an important fact to be aware of and that's not all.

Best time for tree cutting
There is no strict time for you to prune your awesome trees to make them look good. And of course, to ensure their overall health and growth rate. You can trim your trees any time of the year if the purpose is only to remove dead branches or similar tasks. It will improve the growth of the tree along with making it look better. But there are some better times when you can complete this task with maximum potential. It's a lot better to trim your tree if you do it before spring. It's the best time to improve the growth rate of your trees along with minimizing a lot of risks.

If you're a hardcore gardener, you must have it in your instinct. Because tree pruning is very much essential right after you plant it. But there are a lot of ways for tree trimming for beginners. If you're looking for a local tree care company, we are the ones who can get it done right the first time.

The most important part of landscaping is to get rid of damaged or diseased branches from the tree. It's also a wise decision to get rid of broken branches too because it'll only cause more problems. You can also prune your trees in the summer but it's not a very wise decision. But it does have some unique perks which shouldn't go unnoticed. This method can stop the growth of the tree for a very short time just to skyrocket the growth rate way more later. And that's a well-researched fact.

You'll have to be more careful at trimming if your tree has diseases. The trimming can be fatal and can help the diseases to spread faster. And we surely don't want that now, do we?

Ways of perfect landscaping
Now, there are a lot of unique trimming techniques for unique results. You can use a lot of techniques that are suitable for your trees. To maximize the safety and overall growth of your trees.

There are some keywords we use for trimming techniques including Cleaning, Thinning, Raising, and many more. We'll discuss them elaborately right below and we'll simplify them as much as we can. Of course, understanding how they work is equally important for any garden lovers out there and that's not all.

Cleaning
Cleaning is the most basic form of tree pruning and it's also the easiest. The most important part is that this method can be done at any time of the year. It's when you remove dying or already dead branches from your trees to help it grow more. Cleaning is one of the fundamental methods of tree pruning. It can strengthen a very weak tree and can prevent disease spread from open wounds.

Reduction
It's already in the name, this feature reduces the overall structure of the tree. It can reduce the spread of the tree branches and it can be used for lowering the height of the tree. This method is mostly used on a bit older trees. This method can make a weak tree into a stronger one along with giving it an amazing growth rate. It includes a smaller focus on the trimming of the older branches to improve new branches. And that's how it improves the overall growth rate even on an older tree.

Raising
This one is for removing extra-low branches to make way for providing space for the things under. Like it'll provide clearances for cars or people so that they don't feel obstructed by the trees.

It can release extra pressure from traffic or your view from your window. These methods are used for mature and bigger sized trees. Now, of course, this method is very sophisticated. Pruning branches from a single place can weaken your tree and affect its overall health. So this specific method is used on the whole tree and not only focused on only the lower branches. Don't remove more than 4 inches when pruning the branches and limbs. Or it can cause health issues for your trees.

Thinning
This method is very much used for improving the overall structure of your trees. It's used to remove and decrease the density of your trees by thinning. This method is widely used on more mature and bigger trees. Since they don't necessarily need more growth over time. You'll have to keep in mind that this method isn't used to reduce the overall height or size of the tree. It'll help the trees to make pathways for light and air through the tree. It can increase the overall growth rate of your tree since the inside will get more sunlight and air.

Safety Measures of tree trimming
Trimming your trees mostly gets focused on the overall health and growth rate of the trees, and we have to remember that. You'll have to make sure that you don't trim something important. It doesn't matter if you're using reduction or thinning methods. Or else, you'll get the opposite outcome that may come with a bad result for your trees.

By clearing up and opening up the tree canopy can help your trees in many ways. That includes letting enough sunlight and air to get through. It can prevent a lot of diseases and can help your tree grow without any issues. You can even trim specific ways to make your tree withstand rough weather. And you'll also be able to shape your tree the right way for it to flourish.

A lot of times, people don't take safety measures while trimming the trees which is a bad decision. It's important to create a safe environment and make an elaborate plan before getting to work. You should even consider if your current pruning method can affect electrical lines or not. Because those kinds of safety measures are needed to prevent future accidents.

The right way
You'll always have to focus on the tree growth no matter which method of trimming you're using. Especially when you're using hand tools to do the job and you'll have to be extra careful. You'll have to be very precise enough to trim ¼ inches of the outer shell of the plant you're trimming. You'll always have to make sure to do it at the right angle. The right angle is 45 degrees and you'll have to maintain it very carefully. Or else the tree can be open to various diseases and we surely don't want that.

A lot of trees can release sap after trimming and that's not a new thing. So, don't panic if you're a beginner at pruning trees. Even maple trees do that kind of sap release but that's alright. That's completely normal so you don't have to worry a bit. The sap release always stops after the tree begins to recover and grow new leaves. It's completely natural and you won't have to stress over it.

Professional Help
Even though the fundamental of tree pruning is the same for almost every kind of trees. But we do have different approaches for bigger and thicker trees. Since it's a fact that a recently pruned tree always restructure callus from the wound. And it's very much important for the sake of the tree health. That's why it's necessary to hire a professional tree care company to have it done for thicker trees to provide the best result. We are the professional tree care company for tree trimming in Tinley Park, Orland Park, Oak Forest, Orland Hills, Mokena, Oak Lawn and surrounding areas. We'll ensure a very healthy tree with a very healthy growth of the callus.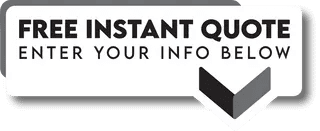 The form has been submitted Successfully!
There was an error trying to setnd your message. Please try again later.
There was an error trying to send your message. Please try again later.