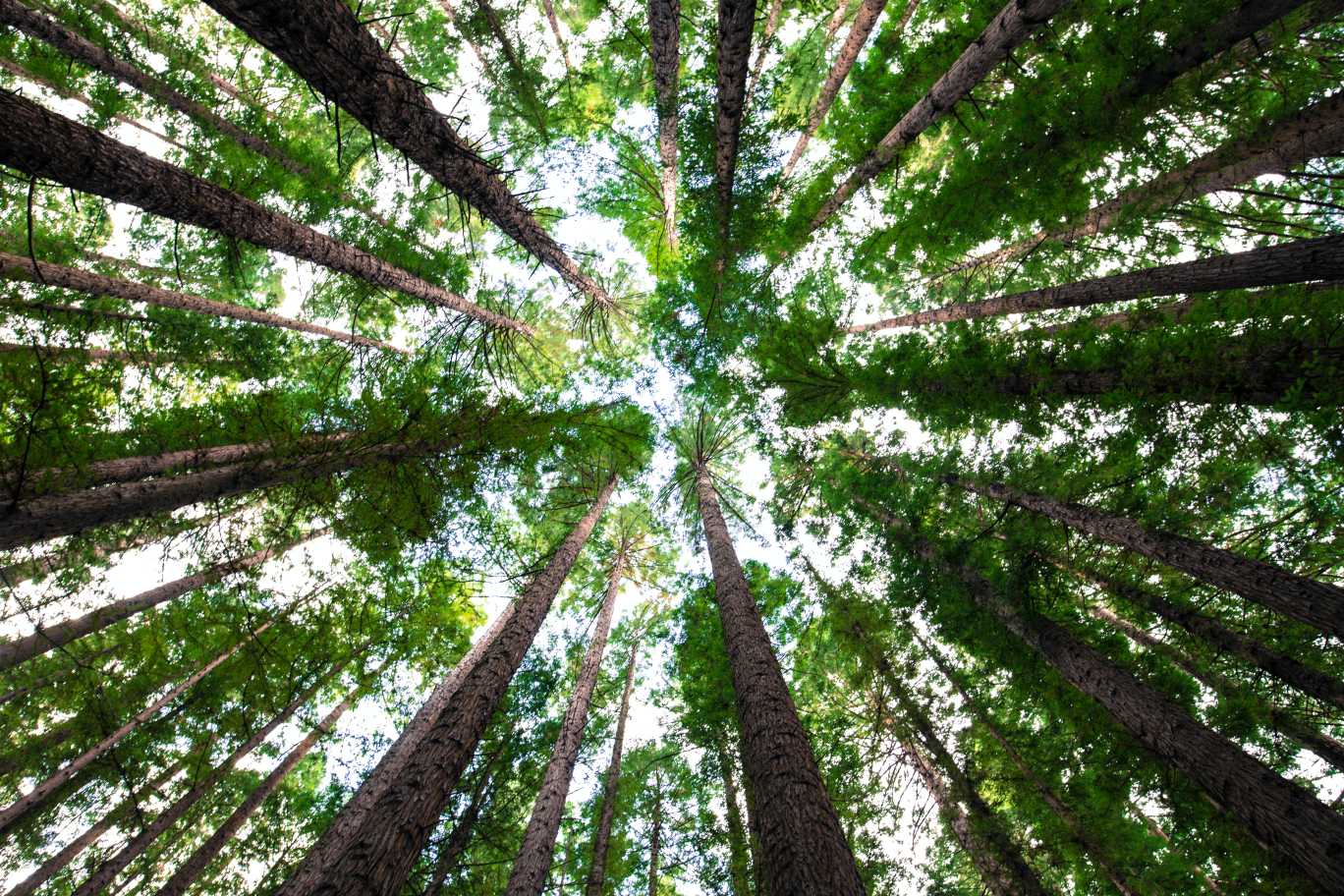 PRIME TREE CARE
Tree Service Tinley Park

Tree Service Tinley Park IL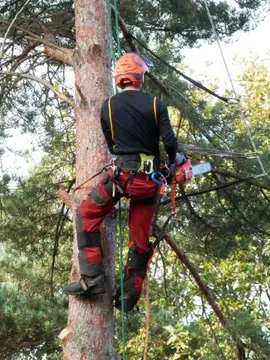 Welcome to the best tree service company serving all of the Tinley Park area. We have years of experience in professional tree care in Tinley Park, IL and have a very high reputation in the industry in the region. We have the best equipment available to run this tree care company such as crane branch removal, and we make sure to make safety our number one priority. We are a local company that provide free quotes and honest estimates about the services that you will need and the most effective and efficient way to accomplish it.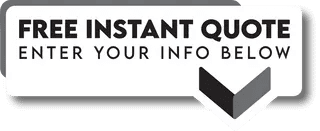 The form has been submitted Successfully!
There was an error trying to setnd your message. Please try again later.
There was an error trying to send your message. Please try again later.
About Us
At Prime Tree Care, we have over 15 years of experience and that makes us the preferred tree service company in the Tinley Park, IL area. We welcome small or big jobs whether is it residential or commercial projects in Tinley Park as well as surrounding cities such as Orland Park, Mokena, Oak Forest, Frankfort and more. Our team is made up of tree service experts that have mastered various tree cutting techniques and we are professionals when it comes to tree climbing and tree cutting even in the areas where it is difficult to reach. We provide unrivalled customer service on every job and with innovative tree solutions for every project. We are fully licensed and insured as well so you can feel be at ease and be confident about our work. Whatever the size or species of trees may be on your property or your yard, you can count on us to provide them with whatever care they need. Schedule an appointment today and take advantage of our tree services now.






They arrive on time and did the job quickly. They showed true talent and dedication to their craft. A very talented crew overall. Highly recommend.






All members of this tree service company had great attitudes and willing to go above and beyond to make sure the clients is satisfied with their work.

Diana PearsonLocal Guide · 10 reviews





The crew of this company did a fantastic tree service for our office. They did the cutting very well organized and very clean. They finished it fast. I highly recommend them.
---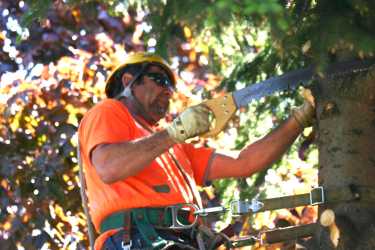 Why are we the best Tree Service Company in Tinley Park, IL?
Experience: Our crew is one of the most experienced Tree Care Companies in Tinley Park. So naturally, we have a total set of best equipment and the team of all-around experienced servicemen that have profound knowledge about how to maintain the health of trees, safe practice of Tree removal, and to heal disease and pest control that is hurting the trees with proper nutrition and treatment.
Truly Affordable prices: It is our obligation to keep costs as low as workable for our customers in Tinley Park, IL. This is the reason we study the expense of tree service from our rivals and we generally hope to charge a fair rate where we are compensated for our quality work and the customer is happy about the cost of the job. Our goal is not to make as much money as possible from a single project but rather to be able to earn the trust of our customers and to be able to work with them in the future. We have long term relationship in mind with our customers and we hope to grow our business from your repeat business and referrals. So that way, we are ok with taking a smaller margin as long our clients are satisfied.
Fully Licensed & Insured: our whole staff is fully insured and licensed tree experts as well as the jobs that we do. If a company that was not licensed to do work on your property and he or she get hurt by an accident, you as a homeowner could become liable for the harm. This is the reason it is essential to choose a reputable tree care company in Tinley Park. You don't have anything to stress if you work with us because we put safety as our priority and all that we do is insured and covered, and we have not had to deal with any claims during our profession.
Environmentally friendly and conscious: We are very knowledgeable about trees and are aware how much they impact our lives and our environment. From giving pleasant shade to unwind in, to purifying the air that we breath, and giving home to numerous species of creatures, and being the significant factor in the beauty of your yard. We always talk with our customers to see if we can prevent the tree removal by saving dying trees with disease control injections that is non-toxic and environmentally friendly. We want to help take care of and maintain your trees with nutritional injections, pruning excess, and disease prevention
---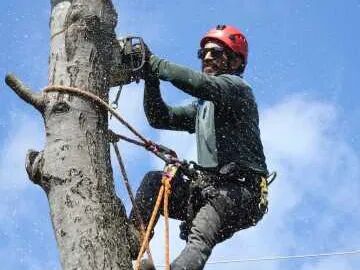 Tree Services We Offer
Tree Stump Grinder & Tree Stump Removal Tinley Park
Our Tinley Park crew will grind down the stump into mulch after the tree removal if this is what you desire. We have the state-of-the-art equipment required for tree stump removal and will take care of the business quick and effectively with no mess. One of the reasons why you may want to remove the stump is that it could become a hazard for you and your family, especially children and elders. It will also create difficulties when mowing the lawn and take up space in the yard and it may not be aesthetically pleasing. It could potentially cause infestation with parasites and critters that can propagate damage to nearby trees as well. If a stump is removed, adding topsoil over it will grow new grass and repair the lawn.

Tree Removal Service Tinley Park
We have professional-grade equipment to perform any tree removal job in Tinley Park, IL. This is our speciality and our experience back up our ability to be quick, efficient, effective and affordable. We have mastered the procedure and the technique with our equipment and know the best method for any type of tree removal such as small shrub trees to big oak trees, we have experience in everything. A tree that is dying will get worse over time if left untreated and could end up more dangerous and costly to remove in the future. We may have to utilize cranes in unique circumstances, and we will use a variety of equipment necessary to ensure that our tree removal service is safe for everyone.

Tree Pruning Service
We also have a professional Tree Pruning Service available in Tinley Park, IL. This is necessary to help correct and improve the structure of developing trees so that they grow into big sturdy trees. Not only does this service hold structural integrity, but it also increases the safety and the aesthetics of the trees as well. We use our branch removal and pruning to help keep your yard space open but at the same time, we are mindful of the health of the tree to keep all the living portions of the tree while disposing of the dead branches. Removing dead branches in a timely fashion is important because these spots can become the source of infection or damage which can spread to other areas of the tree. As Tree surgeons, we recommend preventative tree care to keep things economical by a thorough inspection of structural safety and health of the trees.

Full Residential Tree Service Tinley Park
We have industrial-grade equipment to deal with any tree services required for Tinley Park, IL. Our team is properly trained to be able to cost-effectively handle any projects such as tree removal, repair, & pruning services including shrubs and bushes. We want to emphasize that the safety of our customers, staff and the public is our number one priority. With that being said, we are proud to mention that we are the most reputable and reliable in terms of the quality of our work and excellent customer service. Call us today for a free estimate regarding a cheap affordable tree cutting jobs, tree trimming services, or emergency tree removal and we will be happy to help.
"I NEEDED A TREE CUT IN MY BACK YARD AND THESE GUYS DID A GREAT JOB FROM START TO FINISH. I WOULD DEFINITELY RECOMMEND THEM TO MY FAMILY AND FRIENDS" – JOHN K.
"I HAD A TREE IN MY FRONT YARD THAT HAD FALLEN OVER FROM THE STORM AND I TOLD THEM THIS WAS AN EMERGENCY AND THEY WERE QUICK TO RESPOND AND TO ACTION. EXCELLENT SERVICE." – CARROLL R.
"I ASKED FOR A QUOTE FOR TREE TRIMMING AND THEY WERE THE CHEAPEST IN TOWN. THEY DID A GREAT JOB WITH NO HASSLE AND CLEANED UP LIKE IT NEVER HAPPENED" – DEBBIE H.
---
Our Process
As the best professional tree care provider around the Tinley Park area, we take pride in our job and years of experience in satisfying our clients throughout the area. We've been at it for years and we kept our reputation intact through hard work and the quality of the services we provide. Of course, we have our secrets to our success and that's following some strict rules while working on every project we take and that's what we'll be discussing here. We'll discuss how we take each tree service project and complete them without further complications.
Preparing For The Process
Swinging chainsaws around trees is never an efficient way to remove a large tree from your property. It's a big and complex procedure that only specialists can handle because it's never a one-man job. It requires practice and expertise, which no single person can provide. Before we begin, we as a professional tree service provider must rigorously adhere to several really advanced tactics. The first step is to assess the tree's condition. That is why, before the removal, we provide our skilled workers with the most up-to-date equipment as well as safety gear. Our skilled arborist will determine the sort of tree that will be uprooted and removed. They assess the size of its branches as well as its age. The reason for this examination is that a robust and young tree will be more difficult to deal with, and we will need to use appropriate and proper tools and men to have it removed compared to that of a weak tree. Then we organize the preparation of the equipment sets that will be used on the tree.
The Main Process
Our skilled workers will begin with the undercut and then cut a V-shape on the base of the trunk at a 45-degree angle on the bottom side where we want the tree to fall. We make sure the undercut is roughly a fourth of the trunk's diameter deep, and we double-check it to ensure a proper cut. Then we walk to the other side of the tree and cut two inches above the undercut with certain angles. It will relieve the strain on the trunk, allowing the tree to fall slowly. After that, we remove the tree and proceed to clean up the side more quickly because there will be no more issues.
Pruning Services
Because we're working with distinct trees with various looks, tree trimming obviously necessitates a high level of accuracy. As a result, we always do a comprehensive inspection before beginning any trimming work. To avoid more challenges, we begin by cutting outside the tree's branch bark ridge. The challenges we're referring to are that the gap between enables stem cells to grow again and we make sure this work. We take care not to harm the branch collars of the trees we prune. We continue by making final cuts at a 45-degree angle. This is to ensure that we are not simply making random cuts on your tree, as the main goal of tree trimming might differ greatly.
Contact Us Today
When you are looking for any local tree professional, we are here to help with any tree related services. There is no need to look further so just give us a call today to ask us any questions regarding your tree problems and we will be glad to help and give you a free estimate as well. Call Now! Tree Service Duluth Georgia
Tinley Park is a city in Cook County, Illinois, in the United States, with a tiny part of its territory in neighboring Will County. At the time of the 2010 census, the population was 56,703. It is one of the fastest expanding suburbs in the Chicagoland area southwest of the city. Tinley Park was named the greatest location to raise a family in the United States by BusinessWeek in 2009, according to the publication. Tinley Park was named one of the 50 safest cities in the United States of America in 2017.
Tinley Park is situated at 41°34′26′′N 87°48′14′′W (41.573800, 87.803891) in the state of Illinois. Approximately 16.039 square miles is the entire land area of Tinley Park, according to the 2010 census. Four public elementary school districts serve the Tinley Park community, including the Kirby School District 140, the Community Consolidated School District 146, Summit Hill Elementary School District 161, and the Elementary School District 159. The majority of Tinley Park's residents live inside the borders of Moraine Valley Community College's residence halls and dormitories.
Tinley Park Zip Codes: 60477, 60478, 60487